PDCA training Start 2018 training program of OC
Date:2018-01-08 14:18:46

In order to deepen the understanding and the use of PDCA and further improve the work efficiency and enhance the capacity of the business, Ocean Challenger (OC) organized "PDCA Training" on January 3, 2018 in A1216 meeting room. The trainer-Mr.Liu Yan shared PDCA and its application, Longkou staff attend the training by video.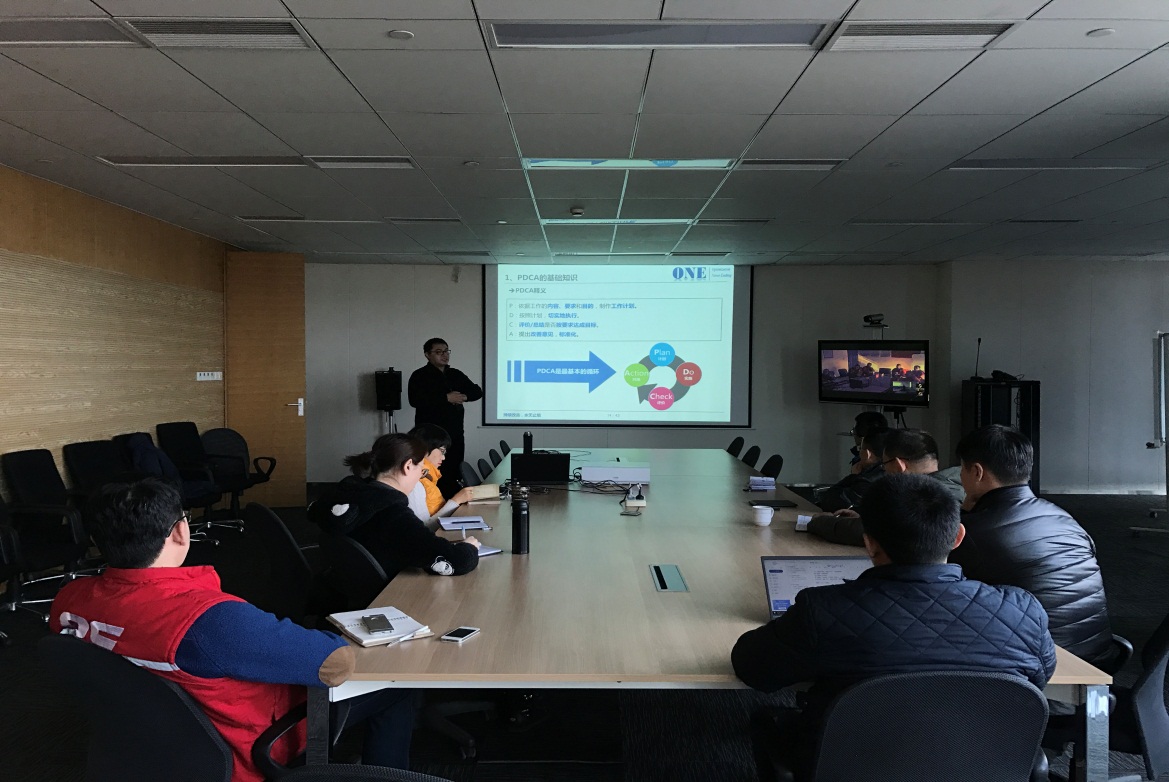 PDCA is one of the common course of Raffles Contents, which is proposed to achieve organizational unity on "the logic of thinking, working methods, communication & reporting" and to improve the operation efficiency of the organization.
The training focused on the significance of RC courses, the meaning of PDCA and the use of the PDCA, and organizes to share and discuss by some samples in work. Because RC courses are different from general technical training, it is more necessary to learn understanding and practical application in the open and empty cup mentality.
In the end, the head of the department, Yu Jianhui, mobilizes for the training of the department in 2018: according to the plan, the company and the department will organize a series of training in 2018, hope all member will participate in various training programs, cherish every training opportunity, improve continuously and realize the mutual growth of individuals and organizations finally.