OOS Tiradentes Passed Petrobras Acceptance
Date:2018-06-15 10:10:16

Macae, Brazil, June 13, 2018--- We are filled with pride to announce that our new semi-submersible accommodation vessel (SSAV), the OOS Tiradentes (previously named CR-600), successfully passed the acceptance of Petrobras . This vessel, named after a famous independence hero in Brazil, shall be start service and stationed in Brazil waters under contract with Petrobras.

OOS Tiradentes, known as "Offshore Hilton", with living standard comparing to the living conditions of a five star hotel on land, accommodate 600 people, equipped with open-air basketball court, volleyball court, gymnasium, cinema and other recreational facilities, can provide comfortable living conditions for the crew. Her comfortable condition meets the strict requirements of HAB+ (MODU) and UK HSE. She is suitable for accommodation and installation service in most oceans in the world such as Brazil and Gulf of Mexico.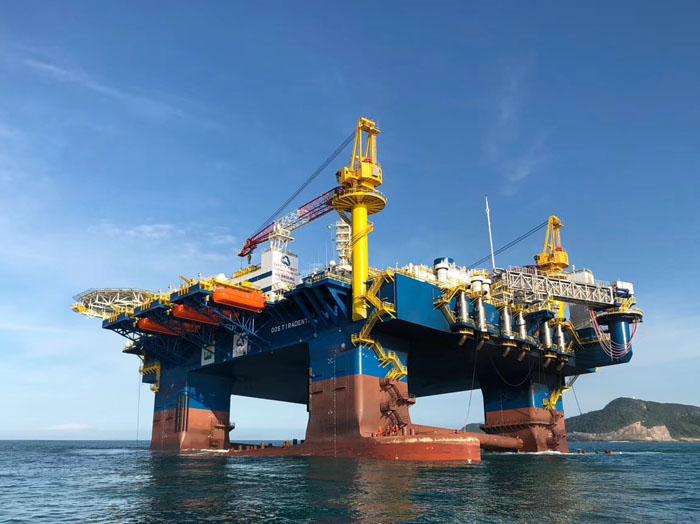 OOS Tiradentes has been conducting most stringent Petrobras inspection in past weeks, thanks to everyone for making this happen, we express our sincere appreciation toward OOS International, the leading provider of offshore accommodation and heavy-lift services in the Netherlands, to achieve this excellent achievement! Ocean Challenger, on behalf of asset owner, providing comprehensive assistance to vessel manager OOS International ensured her timely service to our client Petrobras. We look forward to a continuous strong collaboration in the future!
Safety, Efficiency and Green as all we are about, will continues be our ultimate goal! Cheers!