H206 SSCV(OOS Prometheus) under special survey & upgrading for new charter
Date:2018-06-22 14:30:24

Yantai, China, June 3, 2018--- H206 SSCV -OOS Prometheus has completed demobilization and arrived CIMC Raffles shipyard. This accommodation vessel just finished four years' service under contract with Petrobras.

H206 SSCV -OOS Prometheus will be conducting special inspection& upgrading in Yantai yard, as well as preparing for incoming chartering in South China Sea, and will be available for mobilization from Nov 2018.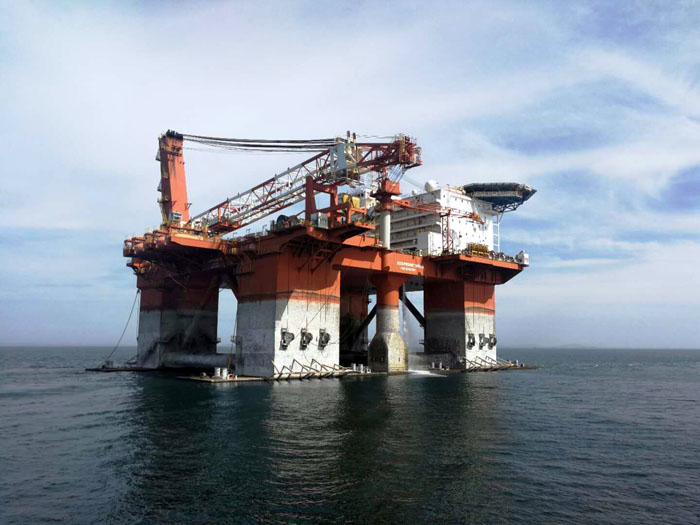 H206 SSCV -OOS Prometheus is a large, state-of-the-art, multifunctional semi-submersible accommodation and installation service unit; it is built to meet the highest accommodation requirements for offshore operations, with a vast open deck space for storage and maintenance purposes. It has one offshore mast crane with Max. Capacity 1100mt, and one 25-ton deck crane, while it can accommodate upto 500 men and equipped with 36.5m(±6m) length gangway.
Any enquiry or marketing opportunity, please contact us.