"OC Aggnes" Dock repairing goes smoothly in Poland
Date:2018-11-19 11:23:30

15th Oct 2018,Gdansk·Poland,"M/V OC AGGNES" was dragging into Remontowa Yard, and started the first overhaul after delivery and the 2ndfive-year inspection.

"M/V OC AGGNES " is the first self-unloading bulk carrier in China, it was invested and built by CIMC Raffles based on the offshore standard. The deadweight is 30,000 tons. It features a world-class hydraulic self-unloading system at 3,000mt (2,500 m3) per hour for transporting cargo, such as coal, stone and grain etc. Currently, it is managed by Ocean Challenger and will carried out hull cleaning and painting, underwater equipments' repairing, SUS repair and upgrade, M/E, propulsion system and water tight doors repair this time.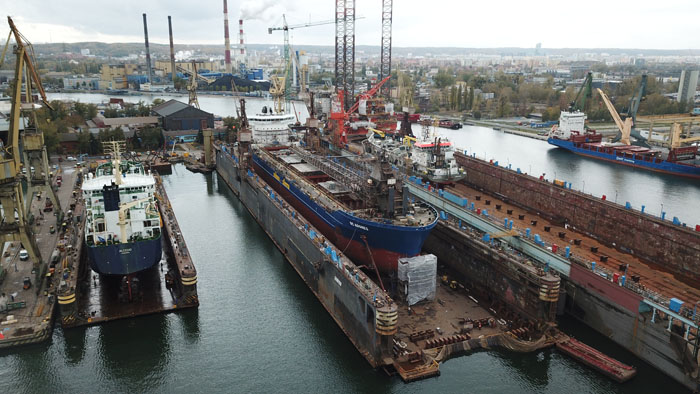 OC AGGNES dock out on 25th Oct 2018 after completion 1st stage repairing work, and will carry out SUS system belt changing, self-unloading system upgrade. OC AGGNES will continue the contract with Stema Shipping, and transport the ironstone and building materials.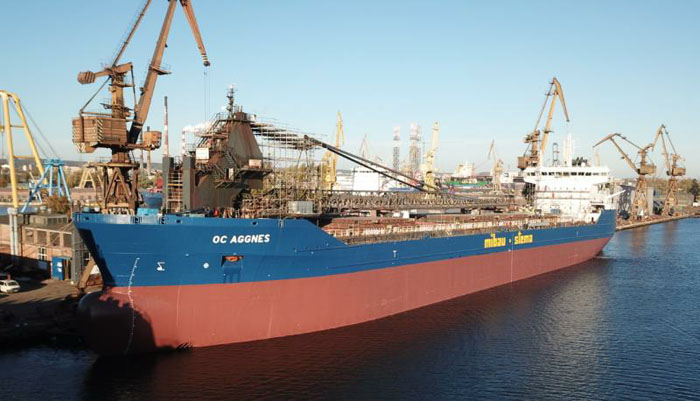 Look forward to new journey of OC AGGNES with brand new blue appearance