Accelerate the replacing old growth drivers with new ones ESV Guardian operating in Bohai gulf---CIMC RAFFLES "ESV Guardian" is delivered to COSL successfully
Date:2018-12-05 11:32:04

On 30th Nov 2018, After conversion and upgrading, the ESV Guardian of CIMC RAFFLES left Yantai and will provide support and maintenance service for COSL in Bohai Gulf. At 18:00PM, 4th Dec 2018, the hull jacking is finished and the rig is ready for operation.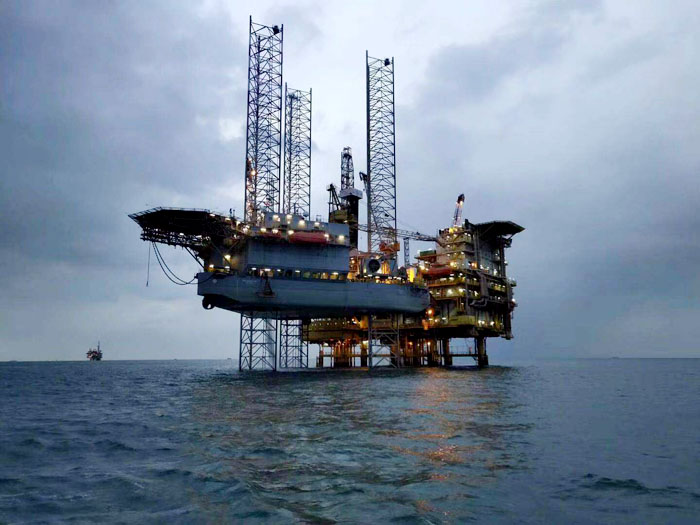 Based on the strong cooperation among the relevant departments, the rig is delivered with high quality. The whole process fully shows the optimization management of cross-department collaboration and results-oriented.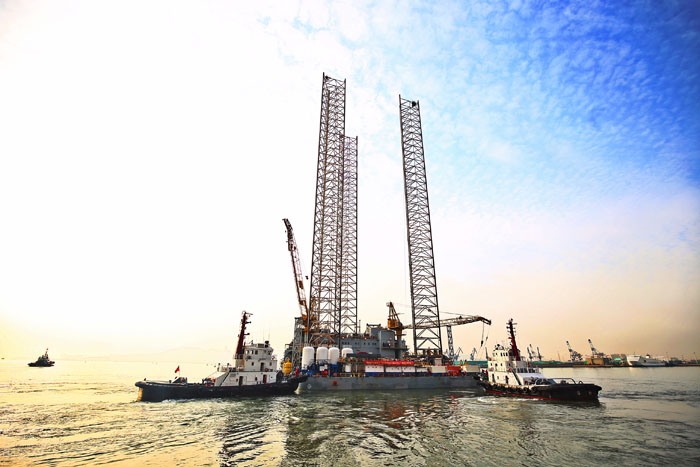 The "ESV Guardian" elevating support rig is constructed and delivered by CIMC RAFFLES based on F&G Super M2 sound design. It is specially designed and built for large well workover operations, such as coiled tube drilling, well stimulation and small oil fields development. Its moulded length 73.215m, moulded width 55.78, moulded depth 7.62m, and maximum operation water depth is 91m, while its living quarters can accommodate 120 men . Currently, it is managed by Ocean Challenger, and this is it's the second time to provide offshore support service for COSL.
Under the new situation of replacing old growth drivers with new ones the successfully delivery of ESV Guardian will greatly increase the capacity of COSL for the oil&gas development in Bohai gulf. This provide an important equipment support for accelerate the safe, green and sustainable development and exploration.