"Deepsea Yantai" commenced the First Drilling in North Sea
Date:2019-11-01 16:15:36

On November 1st, 2019, as all operation preparation works finished, "Deepsea Yantai" was successfully drilled in the North Sea of Norwegian, this is the first oil well which drilled by "Deepsea Yantai".


"Deepsea Yantai" is the 6th generation harsh environment semi-submersible drilling rig, and built by CIMC Raffles. "Deepsea Yantai" has a total length of 106.75 meters, a width of 73.7 meters, the max draft is 21 meters, working water depth of 500 meters, and max drilling depth of 8,000 meters, the rig is tailor-made for Norwegian continental and Barents Sea. "Deepsea Yantai" with GM4-D design, the basic design and construction design completed by CIMC Raffles. CIMC Raffles also has 80% intellectual property of the design, holding 11 major technological breakthroughs and 114 optimization improvements, which increased the working capacity by 19%.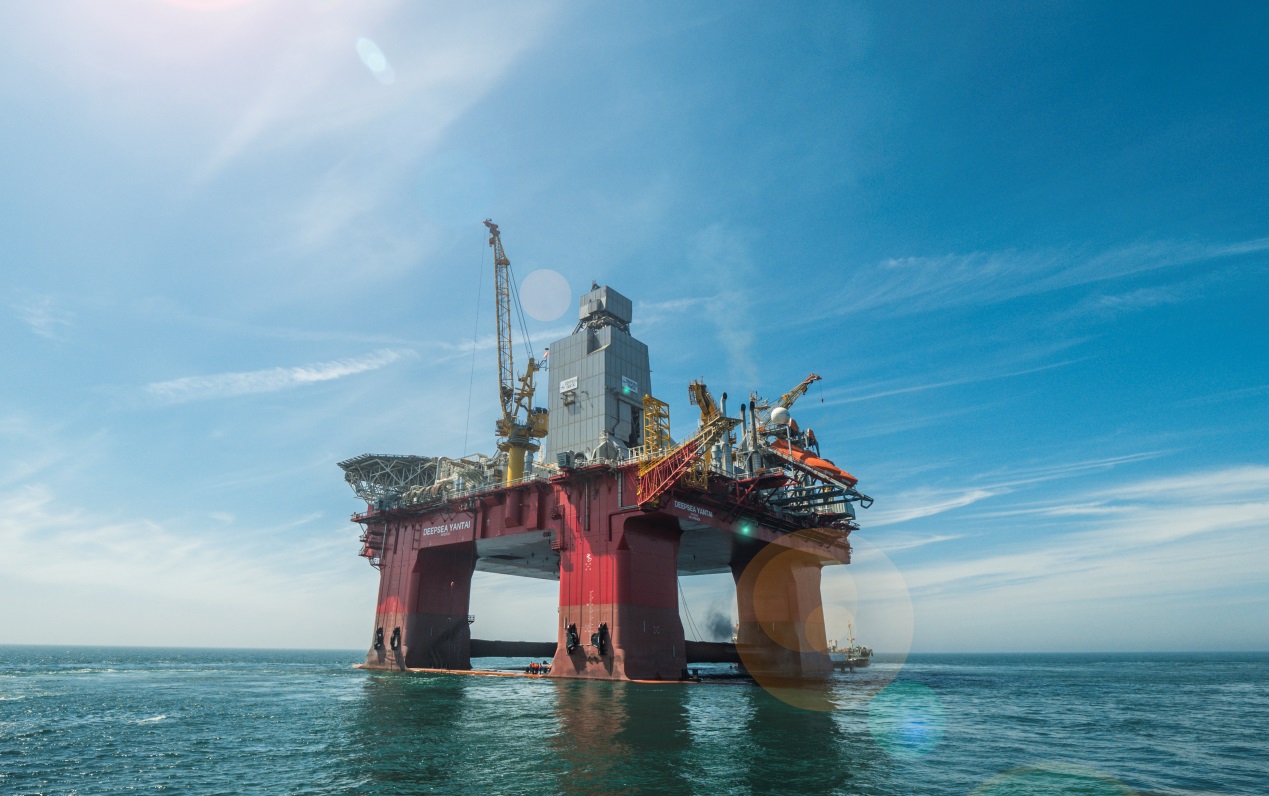 Ocean Challenger, a wholly owned subsidiary of CIMC group, was responsible for asset management of "Deepsea Yantai". Odfjell Drilling, a well-known contractor in the north sea, was responsible for the operation of "Deepsea Yantai". Since signed the drilling service contract with Neptune Energy in March this year, Ocean Challenger has worked closely with CIMC Raffles and ship management company to provide effective guarantee for the smooth arrival and preparations. All preparations were finally completed on October 31st with unremitting efforts. After a rigorous evaluation of equipment by Petroleum Safety Authority (PSA), an AOC certificate (" Acknowledgement of Compliance ") was obtained.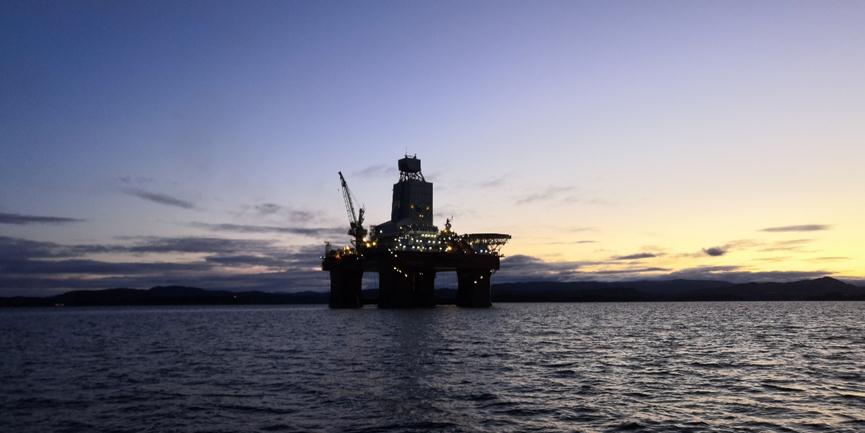 On November 1st, 2019, "Deepsea Yantai" reached the target area on time and started her first drilling. With the refreshing sea breeze in the north sea of Norway, "Deepsea Yantai" was stained to a sunset hue. The rig is operating in an orderly and efficient manner.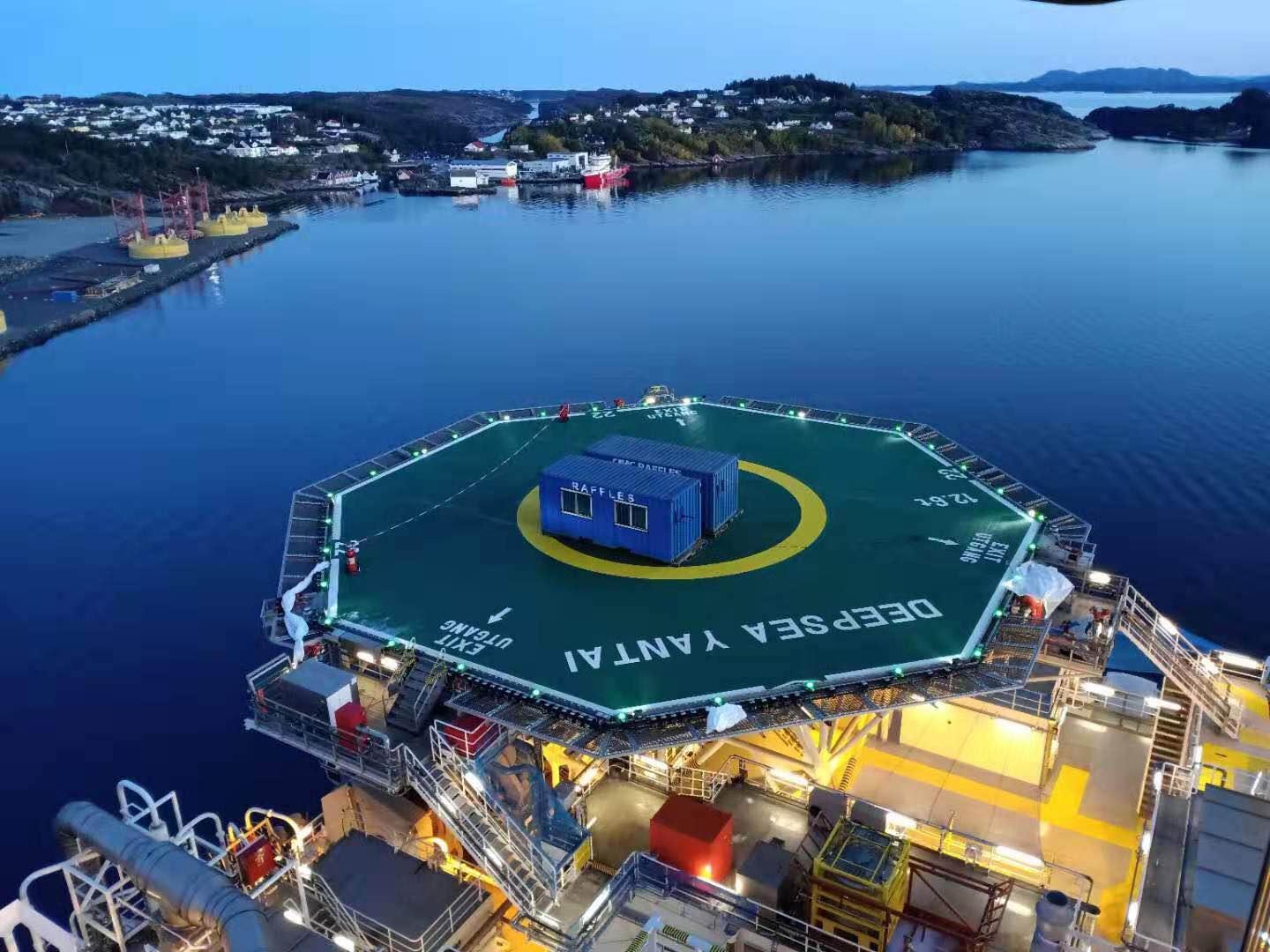 The successful drilling has effectively enhanced the brand perception of CIMC Raffles and Ocean Challenger in the international mainstream offshore market, it is another self-proof of high-end offshore equipment which independently designed and built by China on the world stage.