CIMC RAFFLES Deepsea Yantai Awarded with Two More Wells
Date:2020-12-25 16:46:33

Recently, Neptune energy, the mainstream oil and gas company of Norway, had awarded two more wells to the partnership between CIMC Raffles and ODJFELL Drilling for Deepsea Yantai to perform drilling operations in Dugong oilfield in Norwegian North Sea in 2021.




CIMC Raffles won the "6 + 10" wells drilling service contract from Neptune energy in 2019. After more options wells being confirmed, Deepsea Yantai is now holding a total of "13 + 8" wells drilling service contract securing operation up till 2022.




Deepsea Yantai is a sixth-generation deep water drilling platform equipped with DP3 dynamic positioning system and automatic drilling control system, suitable for the harsh environment in the Norwegian North Sea.Awarded bonus from customer for being on time for its drilling schedules, Deepsea Yantai had out performed most of the larger platforms in Norwegian waters in term of green and energy efficiencies .

Since the delivery of Deepsea Yantai in 2019, CIMC Raffles has worked closely with Yantai government to actively explore new forms of businesses such as maritime culture and tourism as well as ocean fishery. Following the "Ocean Development Strategy" to innovatively integrate offshore equipment manufacturing, marine culture and tourism, marine fishery, marine clean energy and other industries in which CIMC Raffles has made great breakthrough. Recently, Prometheus, the semi-submersible accommodation service platform built by CIMC Raffles, has been selected as the main anchoring infrastructure for a five in one Mega Tourism Intellectual Property for the Mirage, a project at Yantai Bajiao Bay Maritime Art City, which will include a boutique hotel, a cultural expo, a commercial complex, and a marine entertainment and modern ocean ranch. The first batch of Yantai Ocean Ranches for the "100 Fish-Farm Boxes" project, design and constructed by CIMC Raffles, will be used for intelligent and digital fish farming upon completion. CIMC Gretha, the semi-submersible crane vessel built and own by CIMC Raffles is on its return sail to participate in China's offshore wind energy projects.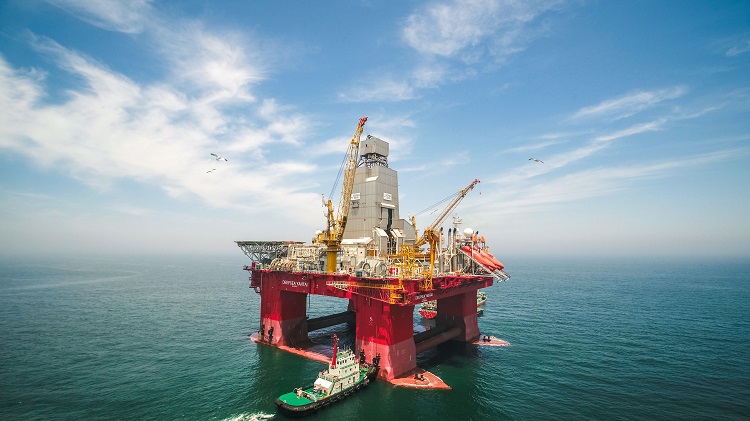 In 2020, with great worldwide uncertainties and challenges brought upon by COVID-19, CIMC Raffles had overcome all obstacles and continued to participate actively at international business level, responding to China's national call for "Dual Cycle" development to innovatively explore opportunities for cooperation with domestic governments and enterprises throughout the offshore and cross industrial supply chains. In 2021, CIMC Raffles strives to work together with our domestic and foreign partners with our high-quality assets, professional services and innovative business models to create a better future together.