CIMC RAFFLES "OC Aggnes" Completes Cloud Transaction
Date:2021-01-18 14:43:49

Recently, CIMC Raffles and the famous shipping company CSL successfully completed all sales procedures of "OC Aggnes", the 30,000 ton self -unloading bulk carrier. This marks a "Cloud" sales providing valuable experience for the international shipping trade to cope with the circumstances of COVID-19.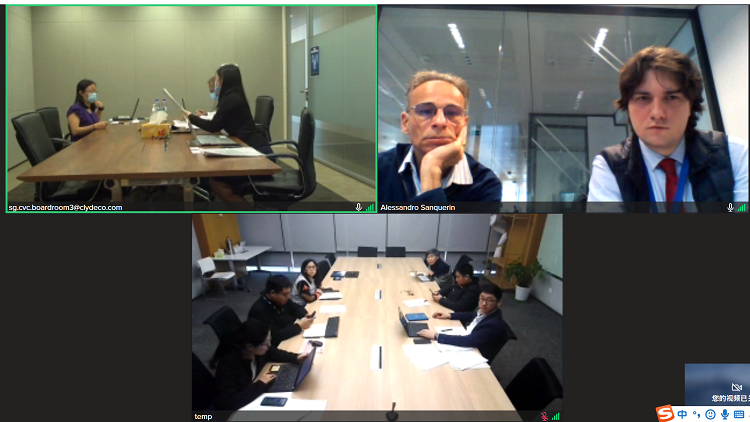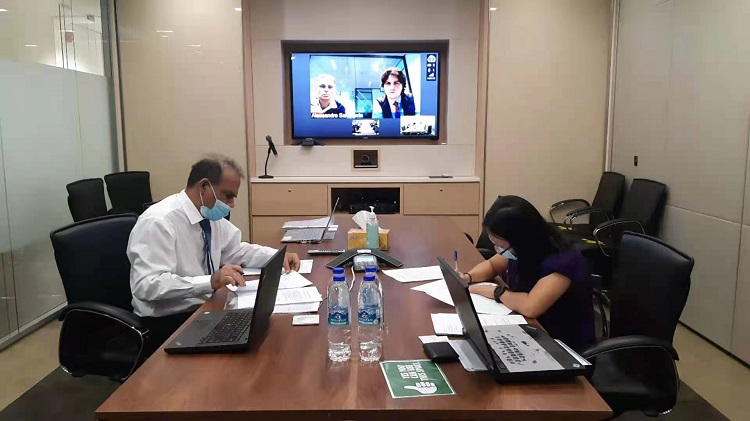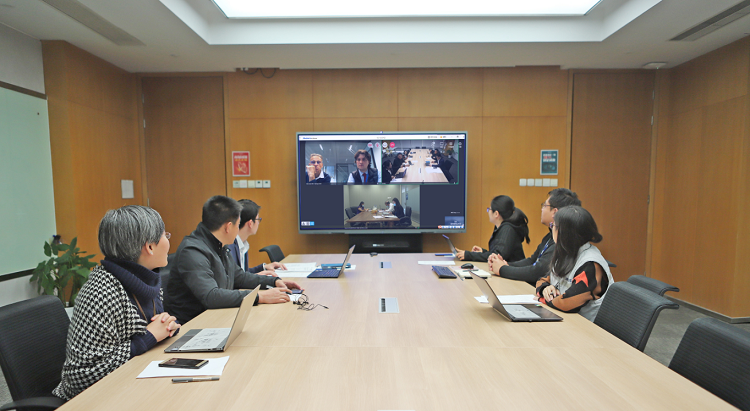 "OC Aggnes", the 30,000 DWT self-unloading bulk carrier was designed and built by CIMC Raffles. She is 175 meter in length, 26 meter in width, 14.5 meter in depth and has a design draft of 9 meter, classified as ABS class with unlimited navigation area. She is suitable for free-flowing bulk cargo transportation of limestone, grain, iron ore, etc. Thanks to equipped self-unloading system, she can transfer goods efficiently at an average speed of about 2000 ton per hour without the assistance of port facilities, making her a versatile general-purpose ship in the market segment of shipping industry.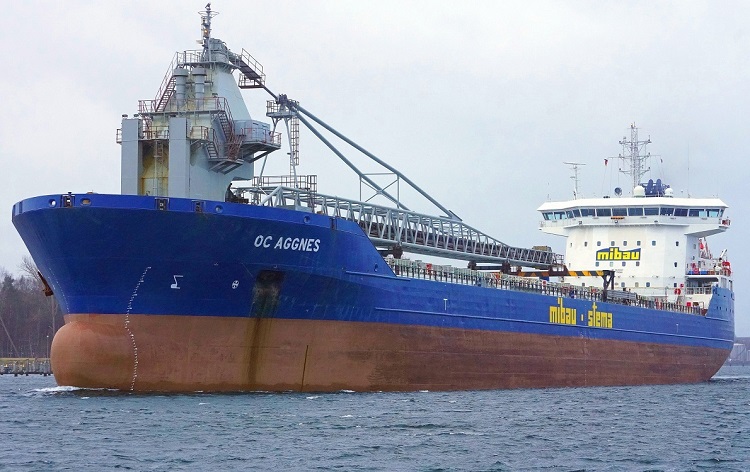 After "OC Aggnes" was completed and delivered on January 20, 2010, she has successively provided bulk cargo transportation or transshipment services for CSL Group, Shandong Steel Group, Mibau-Stema Group and other well-known companies, covering the North Sea, Baltic Sea, Sierra Leone Sea in West Africa and the Great Lakes region of the United States and Canada and etc. In the process of service, CIMC Raffles has always adhered to the principle of "Optimization Never Ending", overcoming all kinds of difficulties, completing a total of 251 voyages, transferring a more than 6 million tons of goods, and continues to providing customers with safe, reliable, efficient and lean self-unloading ship operation and bulk cargo transportation services.
CSL, or CSL group, is a private shipping company headquartered in Canada. It is also the world's leading maritime dry bulk cargo handling and delivery service provider, and the world's largest owner and operator of self-unloading ships. It has branches in Canada, the United States, UK, Norway, Indonesia and Australia, and owns and operates a highly diversified fleet of professional self-unloading ships and bulk carriers. The goods transported include iron ore, grain, coal, salt, sugar, etc. CSL leased "OC Aggnes" (then named "CSL Thames") from 2010 to 2016 and was very familiar with and recognized the ship's performance and condition.
Covid-19 has been a major threat to the global economy, especially international shipping trade. In spite of the difficulties of home office, international travel restrictions, CIMC Raffles has worked closely with the contracting parties, fully exchanging and actively coordinating with each other to successfully complete all sales work, achieving seamless integration from online transactions to offline transfer.
CIMC Raffles sincerely expects "OC Aggnes" to continue to operate smoothly and create more value for customers. Meanwhile, CIMC Raffles will continue to work hand in hand with domestic and foreign partners with firm belief, high-quality assets, professional services and innovative business models to inject surging momentum into the high-quality development of shipbuilding and marine industry.