"HuaDian ZhongJi 01" Successfully Completed the First Monopile
Date:2021-06-04 17:20:41

At 12:56 pm on June 3, 2021 , "HuaDian ZhongJi 01", the semi-submersible platform of CIMC Raffles successfully completed the first monopile in Jieyang Shenquan wind farm, "Huadian ZhongJi 01" is 100% independent intellectual property platform of CIMC Raffles and equipped with two 1800 tons Huisman crane, making her well qualified for oilfield service, accommodation support, large module lifting and wind power installation.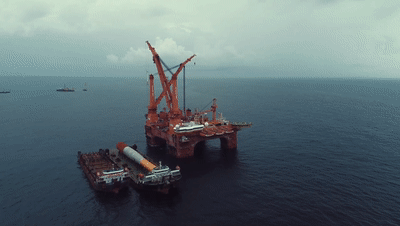 This operation is not only the first time that platform of CIMC Raffles applied in the offshore wind development field, but also the first monopile operation by Huadian Heavy Industry Co., Ltd.,. To ensure the smooth completion of this operation, Asset Management Center, in conjunction with R&D and commissioning department of CIMC Raffles and partner, Huadian Heavy Industry Co., Ltd., ("HHI"), carried out preparatory work in advance, and departed to the wind farm and completed the installation of the first monopile. It took 24 hours to accurately sink into the design elevation with a verticality of 0.5%, which is much higher than the design standard.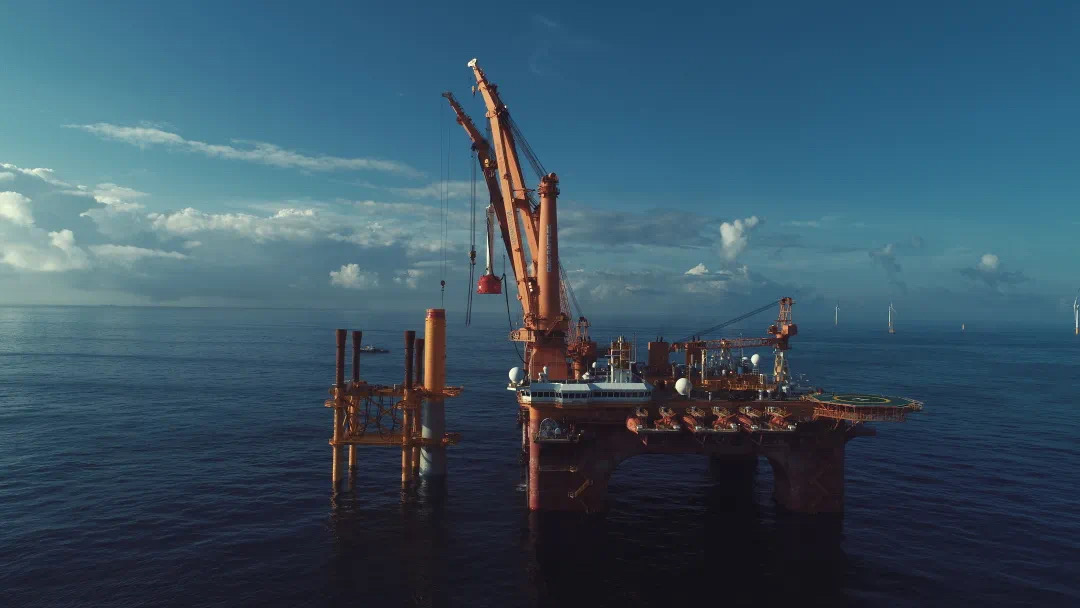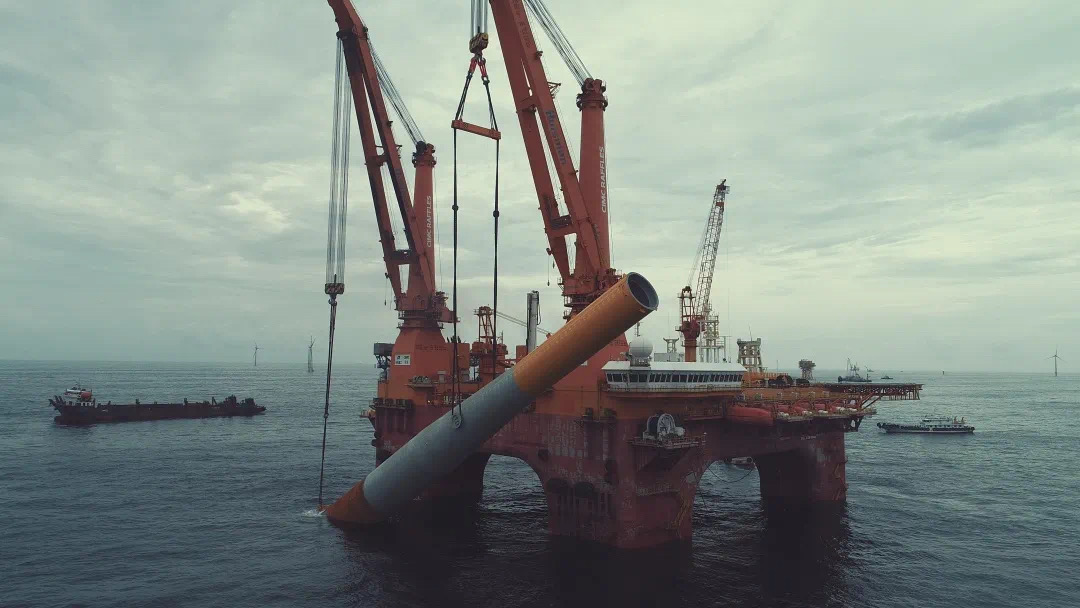 The installation of the first monopole of "HuaDian ZhongJi 01" is a milestone for CIMC Raffles to implement the "Green Practitioner" and achieve the goal of "3060" dual carbon. As a pioneer in the domestic offshore engineering industry, CIMC Raffles relies on existing technical reserves and offshore equipment to actively participate in the new energy industry, continue to innovate and transform, and is committed to the sustainable development of marine resources.