CIMC RAFFLES Deepsea Yantai Awarded with Three More Wells
Date:2021-12-08 15:44:12

Recently, Deepsea Yantai had been awarded by Neptune energy, the upstream oil and gas company of North Sea, of three more wells, which keep the backlog for the rig to 2022.

By now, CIMC Raffles has won the "16 + 5" wells drilling contract from Neptune energy. Neptune Energy intends to award more optional wells contract to Deepsea Yantai. The rig is expected to keep busy from 2023.

Deepsea Yantai is a sixth-generation mid-water semi drilling rig equipped with DP3 and automatic drilling control system, suitable for the harsh environment in the Norwegian North Sea. Awarded bonus from client for being on time for its drilling schedules, Deepsea Yantai had out performed most of the larger platforms in Norwegian waters in term of green and energy efficiencies. In the past two years, Deepsea Yantai has completed drilling operations in Duva, Goja and Dugongoil field, and set several new NCS drilling records as a 12 ¼ inch appraisal section crossed multiple geological periods at very high ROP and drilled 2000 vertical meters in one day.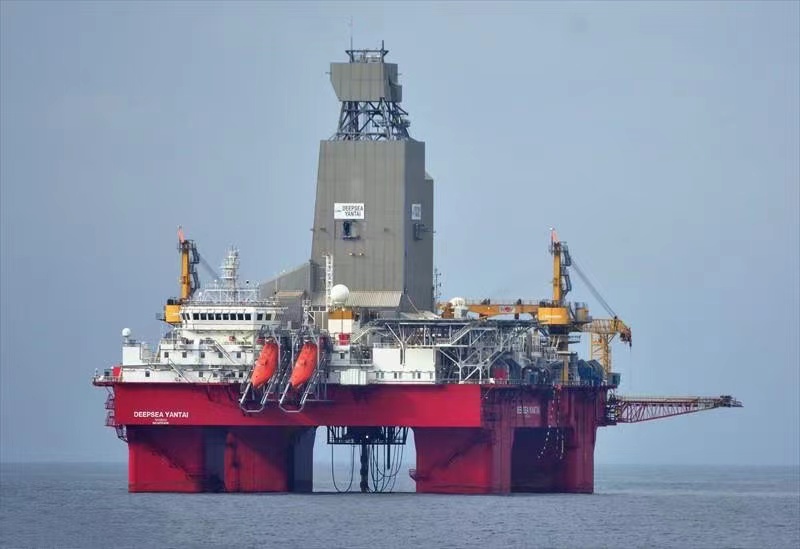 Photo Credit: MarineTraffic