CIMC Offshore Assets and IMC Ship Services Forges New Cooperation in Mega Yacht Sector
Date:2023-09-14 16:22:14

CIMC Offshore Assets has recently entered into a management cooperation with IMC Ship Services on an 88.5 meter mega yacht ILLUSION PLUS.

Delivered in 2018 as the flagship of Pride Mega Yachts, a mega yacht brand under CIMC Group, ILLUSION PLUS is 88.5 meters long and 15.4 meters wide, designed by world recognized yacht designers winning "Best Interior Design Award" at the 2018 Monaco Boat Show. With helipad, gym, spa, jacuzzi, cinema and multi-indoor and outdoor spaces elegantly arranged on six decks and 25 crew providing bespoke services to 12 guests, she can cruise around the world offering ultimate experiences at sea.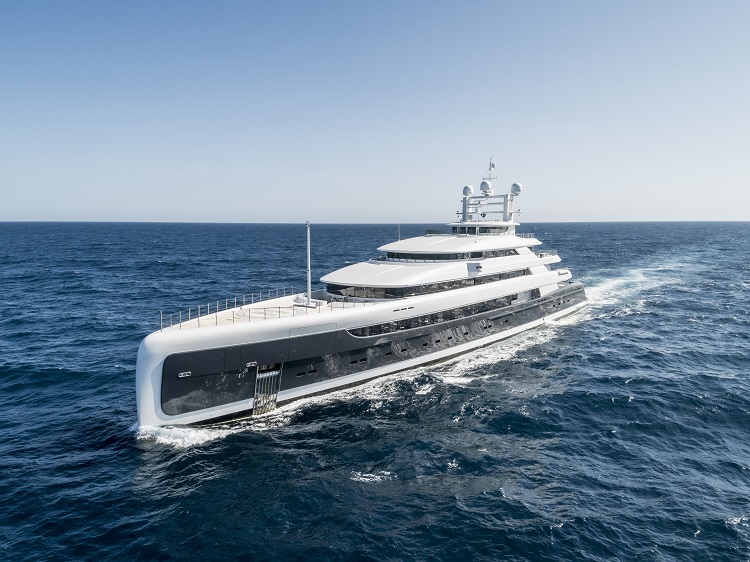 CIMC Offshore Assets is a business complex dedicated to operation and management of offshore assets, the affiliated management companies have offices in China, Singapore, the Netherlands and Norway. Inculcated with a global mindset from CIMC Group, CIMC Offshore Assets has been a solution provider to international customers, and has successfully delivered, managed and operated more than 20 offshore assets worldwide.
With a wide range of international resources and reliable partners, IMC Ship Services, part of the IMC Industrial Group, (one of the most successful Asia based shipping conglomerates with over 120 years of history, has provided one-stop solutions in marine service sector covering ship management, technical services, ship operation with rich experience in fleet management of over 360 bulk carriers, oil/chemical tankers, container ships, offshore vessels, cable laying vessels and superyacht.
Superyacht management represents a unique sector of ship management with high demand for professionalism. This cooperation marks an unprecedented exploration and interaction between two companies and will greatly enhance the capabilities and international influence for both sides.